How do I view my nightly rates in the calendar?
To ensure you have set your rates correctly, you can view your nightly rates in the Calendar.

The nightly rates shown are calculated from the applicable Basic rates and/or Special rates rules. It does not include Discounts for longer stays because these are calculated dynamically when a guest selects their chosen dates.

The rate shown depends upon the Rates preference you have selected:
If you input Gross amounts (price to guest) - you will see the amount the guest will pay for each night.

If you input Net amounts (payout to you) - you will see the payout amount you would receive for each night.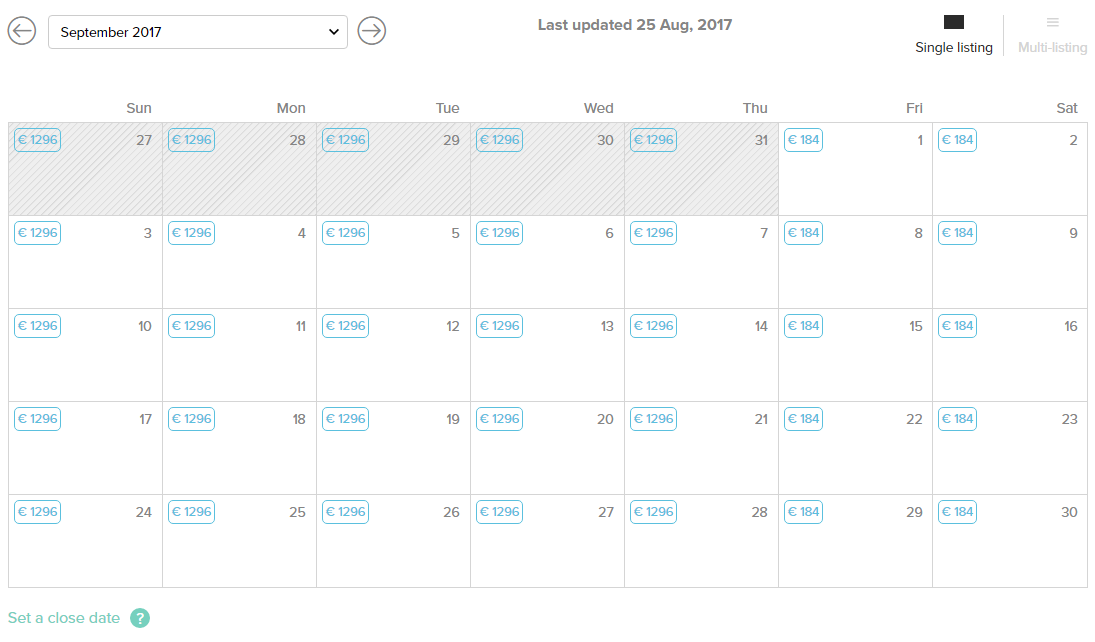 If you would like to simulate an actual search and price quote for specific dates / number of guests, you can go to the Listing Preview page and use the price/calendar tool to see both the price paid by the Guest and the Payout due for a simulated booking.

If you are not seeing the Rates that you expect, please contact Support to assist you.