Automatically update your calendars when you receive a booking on any site
What is Calendar Sync?
Most vacation rentals websites offer a digital calendar to manage your bookings. You might also be using a primary calendar tool such as Google Calendar to organise things.
Even when you have published your property via Your.Rentals, you might still have one or more existing calendars that you are actively managing. This can be an existing calendar on a channel such as Airbnb or a primary calendar tool such as Google Calendar. Calendar Sync lets your calendars talk to one another so that booking information can be shared.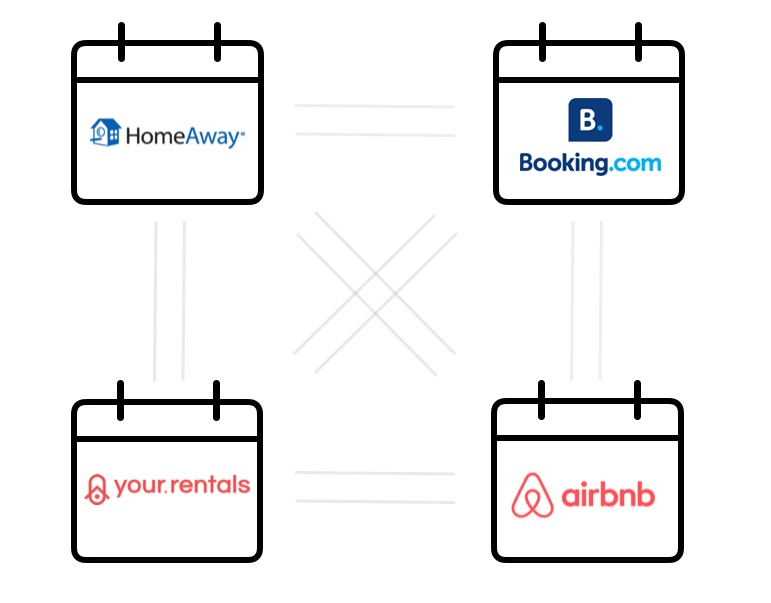 Why should I synchronise my calendar?
Managing multiple calendars means that information is in several different places. This can cause problems when properties are linked to more than one calendar.
To ensure all your bookings and blocked dates are synchronised with your calendar on Your.Rentals, we offer the possibility to easily set up an automatic synchronisation. By automatically synchronising all your calendars you'll prevent multiple guests booking the same dates, and it saves you time as everything can be managed from one place.
If you are already using calendars on sites other than Your.Rentals, you should set up Calendar Sync.
If you only use Your.Rentals to manage your listings, you do not need to do this. We'll update your calendars on all of your channels for you.
How do I get started?
Visit your property's calendar page and choose "Calendar Sync". Our easy to use guide will show you how to sync all of your calendars in a few minutes. For a step-by-step guide, click this button 👇
If you need a little more guidance, one of our support team will be happy to help.
If you manage more than one calendar, you should also read our guide on synchronising multiple calendars.