How do I set up a Calendar Sync?
If you're already managing listings on other websites it's really important that your calendars are all up-to-date, otherwise you might receive double bookings. The best way to avoid that is by using Calendar Sync.
Here's a handy guide containing everything you need to know to make sure your calendars update automatically on every website.
Go to the Calendars page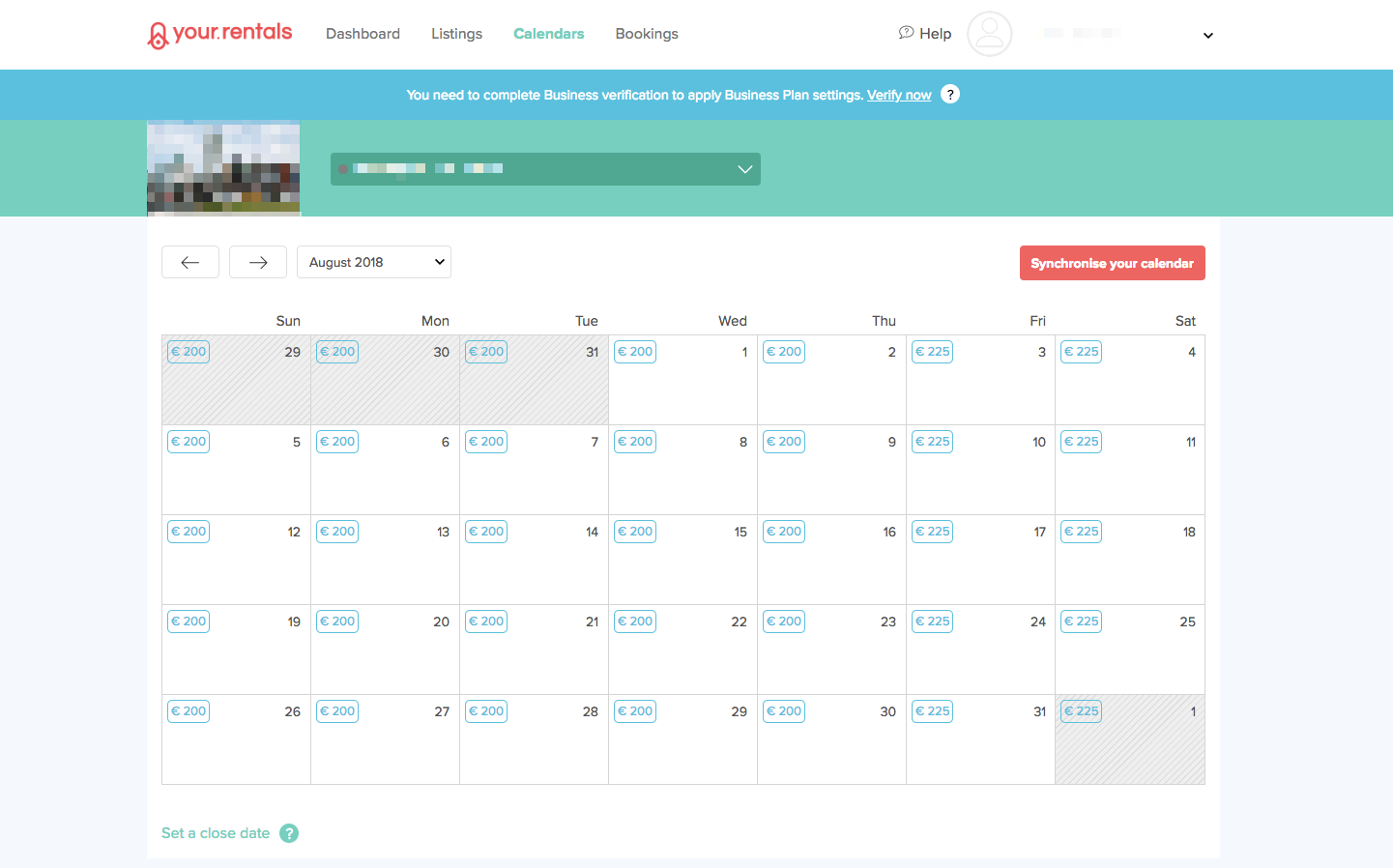 Select the listing you want to Synchronise

Click Synchronise your calendar

Select the option that best describes you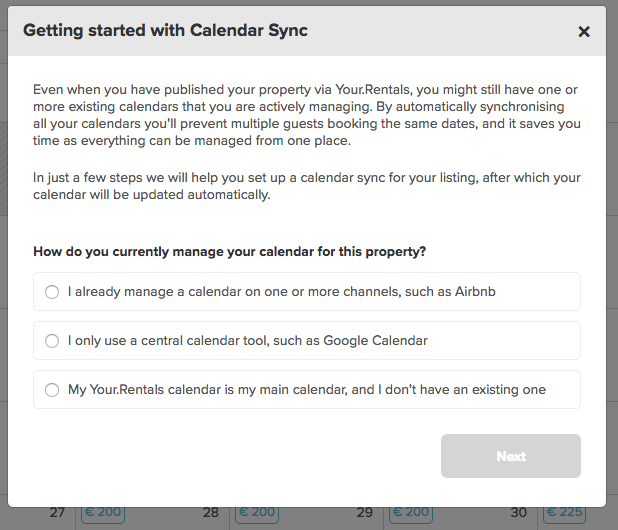 To read the next steps click the relevant article below, or keep reading if you don't have an existing calendar 👇
My Your.Rentals calendar is my main calendar, and I don't have an existing one
If you select this option, you'll see this message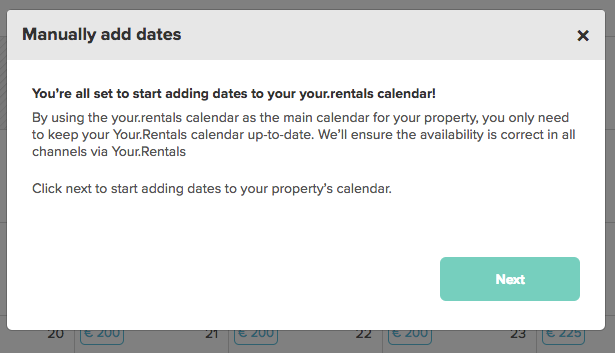 This means you don't need to worry about setting up Calendar Sync, we'll do everything for you 👍
Whenever you receive a booking through Your.Rentals from any rentals website, we'll automatically update your calendar.
However, if you want to manually add a booking, or close your calendar for dates when your property is unavailable you can do that easily 👇
Check out our guides on adding a manual booking or blocking unavailable dates in your calendar here.