I already manage a calendar on one or more channels, such as Airbnb
So you've started setting up a Calendar Sync - great job! 😎
This article tells you all about how to synchronise your listing's Your.Rentals calendar with ones you're already managing on vacation rentals websites. If you're already managing a property on another site, such as Airbnb or Booking.com, you should do this.
If you're looking for information on how to synchronise with a central calendar tool like Google Calendar, you want this article.
If you haven't done already, go to your Calendars page, select the listing you want to sync and click Synchronise your calendar.
Then, select the option for synchronising with other channels and click Next.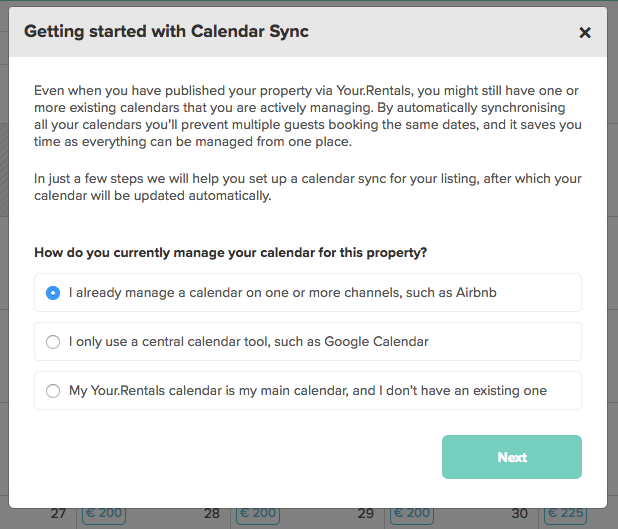 Select the channels on which you're already managing a calendar for this property and click Next.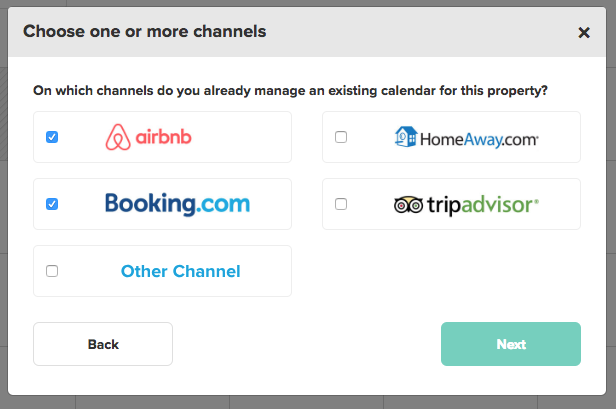 You'll see an overview showing you the channels you selected and the Import & Export status. If you need to add or remove channels, you can click the icons on the right hand side.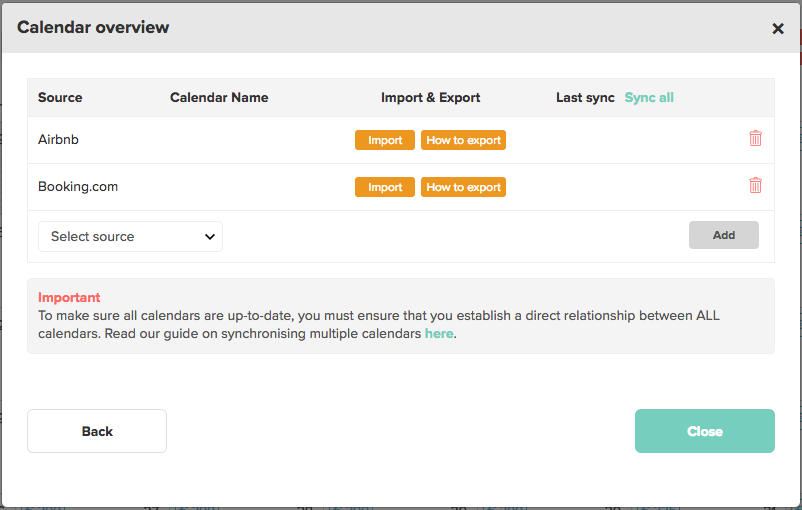 To get Calendar Sync working correctly, you need to both Import the calendar from the rentals website, and Export your Your.Rentals calendar to that website. You do this by copying a unique identifying URL called an iCal address. To access this, you'll need to sign in to your account on the rentals website.
If you're not sure about any of the terms used in this article, take a look at our Calendar Sync FAQs.

Click either of the yellow Import/Export buttons and you'll see step-by-step instructions guiding you through the specific process for each of the major channels. If you've selected Other Channel, you'll see some generic instructions.
We've also collected guides on how to import and export the most popular calendars which you can check out here.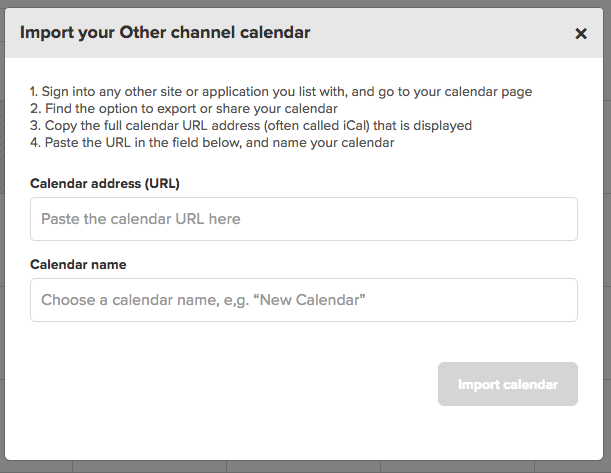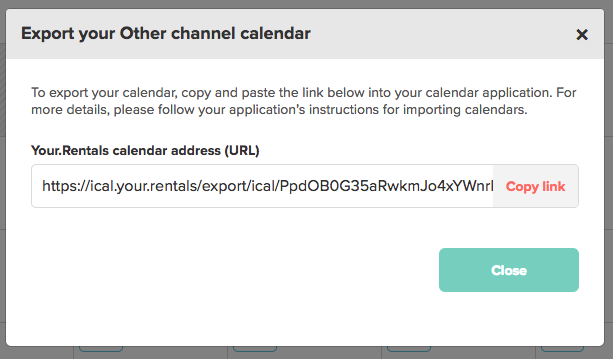 When a calendar has been successfully imported or exported, the button will turn green. You'll also see information on the last sync.
When calendars are successfully set up, they'll update automatically. Any bookings that you receive through one website will be added to your calendar on all of them. How frequently they synchronise depends on the website, but you can manually sync your calendars by clicking Sync all.
Because all web servers operate a little differently, sometimes it can take a little while for bookings to appear even if the calendars have been synced successfully. If it looks like the sync didn't work there's no need to panic - just check back in a couple of hours to see if the calendars have been updated. If there are still problems get in touch with our support team at support@your.rentals.
If you have more than one calendar in the list, it's really important that you synchronise them ALL together. This means that, in the example above your Airbnb calendar needs to be imported to Booking.com and vice versa. Otherwise, bookings you receive on one site won't be shown in the calendar on another site and you might receive double bookings.
For more information on this, read our guide on Synchronising Multiple Calendars.